Discover more from NFT Review
NFT Review: A weekly review of the Non Fungible Token ecosystem
Over 2,000 subscribers
NFT Review 61 - First functional game on RMRK
Bit.country goes live, RMRK EVM update, Starbucks announces NFT plans, and more.
NFT Review is a weekly newsletter covering NFTs in the Web3 ecosystem on Polkadot's side of the woods. The newsletter is put together by Bruno Škvorc and gbaci.

For a more general overview of the Web3 ecosystem, consider subscribing to Dot Leap.

Looking for a primer on NFTs? This should be the last introduction you'll ever need.
---
Dear NFT enthusiast,
This week, RMRK, and DotSama by extension, reached a vital milestone. The first NFT-based game built using RMRK's revolutionary NFT legos was launched–Evrloot—and we took it for a spin. First, what is Evrloot?
Thanks for reading NFT Review! Subscribe for free to receive new posts and support my work.
Evrloot is an immersive experience, packaged into a low-touch game with composable RMRK NFTs at its core. Rooted in dark fantasy, inspired by classic RPGs like Diablo II or Dark Souls, Evrloot brings a world full of potential treasure, immersive lore, hand drawn artwork but also real consequences to the players. Spiced up with D&D-vibe storytelling, the lore advances with the player progressing, but also through global events altering the world for everyone at the same time.
What we particularly love about it (asides the cool art and low-demand gaming mechanics) is that it is story-driven, inviting the player on what promises to be an exciting and fulfilling journey. We would describe the gaming mechanic but then it is much better for you to experience it yourself. If you don't already have one, you can claim a soul here and login to the game here. The game is currently in its first phase called 'Act 1 – City of Trakan'.
This is the first of many games that will be built using RMRK's advanced NFT legos. It is exciting to see how it develops.
Thank you for reading and have a great week.
— NFT Review
---
📬 NFT News from Kusama & Polkadot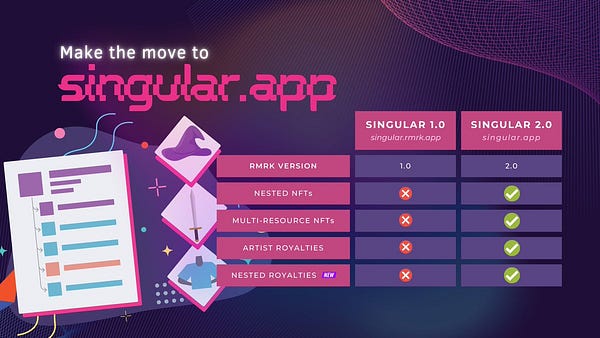 ---
🗞 NFT News from Ethereum and Beyond
---
That's all for this week, see you in the next edition! Got some links to share with us, artists to feature, NFTs to sell, jobs to promote, or events to popularize? Get in touch with Bruno or gbaci!
Thanks for reading NFT Review! Subscribe for free to receive new posts and support my work.